22 players from across the state and neighboring Maryland and Pennsylvania competed in the typically wild and crazy Action Championship. The fireworks were plenty with multiple upsets, time scrambles, and even a queen-and-knight-extra stalemate.
After the dust settled, Lewis "Crafty" Sanders emerged unscathed with 4 wins and 2 draws. The birthday boy, Ben Good, was just behind him at 4 wins, 1 draw, and 1 loss. Special thanks to Mrs. Good for a birthday surprise of chess-themed cupcakes between rounds 4 and 5.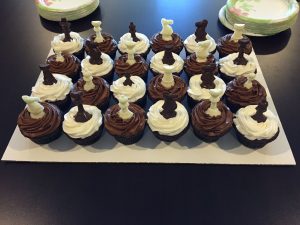 The full crosstable can be found here.