The 79th WV State Championship was held on September 9-10, 2017 at the Shall We Dance Ballroom in Mount Nebo, WV. 19 players from 3 states competed in the event. Ted Belanoff, a master with ties to WV, won the event with a 4.5/5 score. The WV championship race in the last round consisted of Ed Garner, John Roush, Ben Good, Sam Timmons, and Lewis Sanders. Ed Garner drew quickly and any non-draw on board 2 and 3 would result in a championship. John Roush outlasted Ben Good and Sam won over Lewis in a position where at one point he had 4 pawns for a bishop. John and Sam finished with 4 points to tie for 2nd-3rd. Ed finished with 3.5 just out of the prizes.
1st – Ted Belanoff 4.5
2nd-3rd – John Roush, Sam Timmons 4
U1900 1st – Sefus Ellis 3
U1900 2nd-4th – David Hundley, Joseph Craddock, Michael Felton 2
U1600 1st – Omkar Yadav 3
U1600 2nd – David Bruner 2.5
U1300 1st – Charles McCallister 3
U1300 2nd – Surya Perla 2.5
Special thanks to Matt and Amanda Barber, owners of the Shall We Dance ballroom for supporting the event. They will also host the WV Action Championship in conjunction with their annual Missing Pieces charity tournament.
Special thanks also to Ted Belanoff for a $100 donation to the WVCA.
The Players
Playing Hall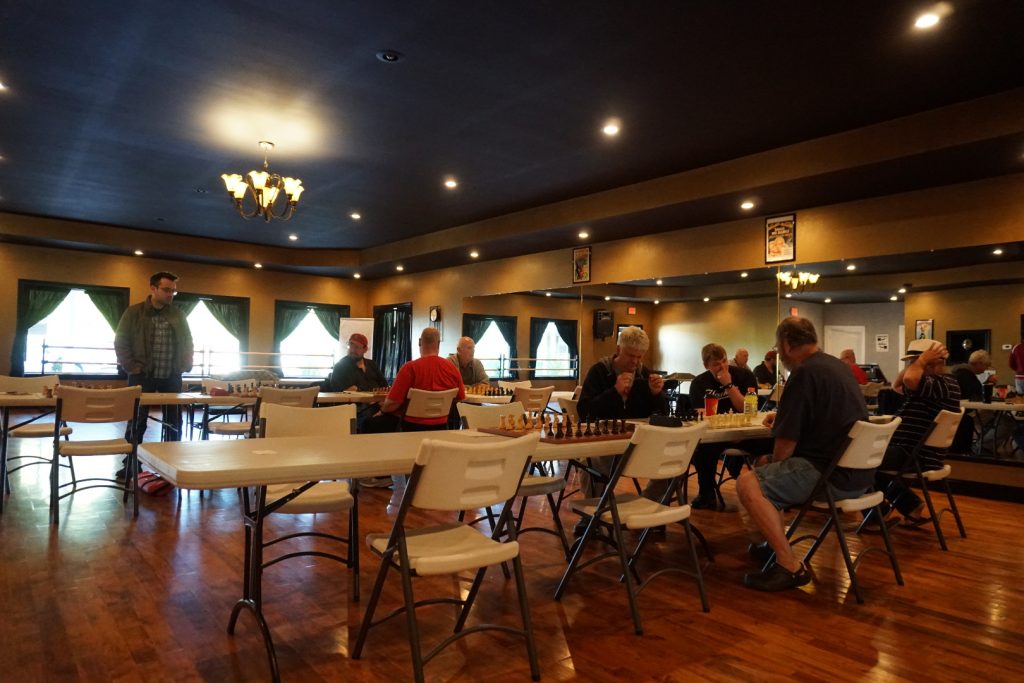 2017 Champions Sam Timmons and John Roush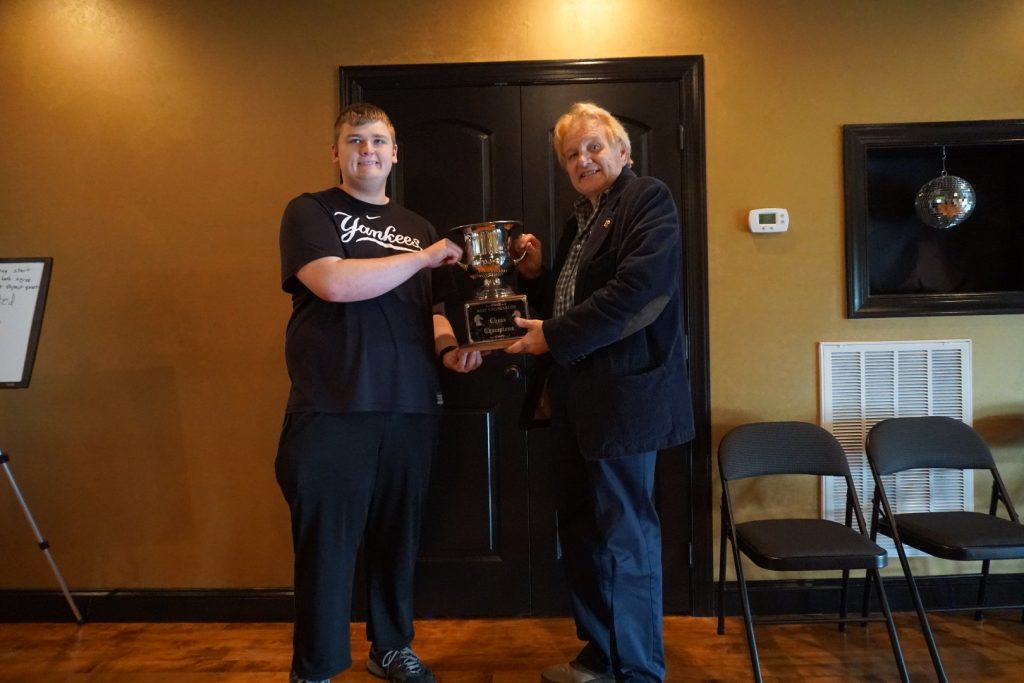 Ulf Andersson Award for Exceptional Endgame Play – Sam Timmons (versus Mike Felton)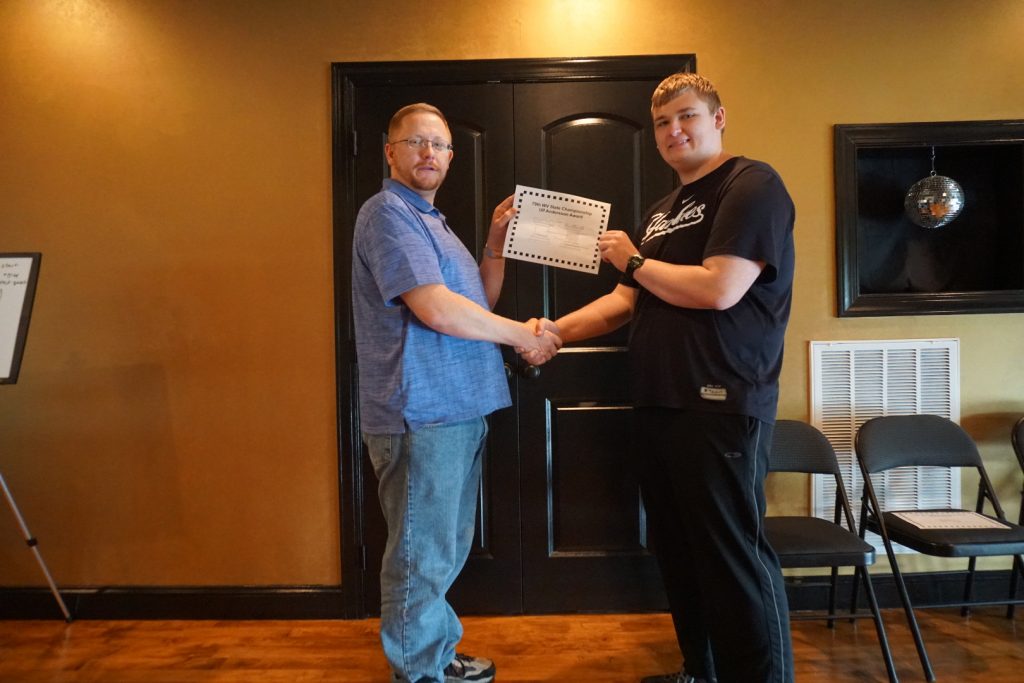 Mikhail Tal Award for Courageous Actions and Questionable Soundness – Sefus Ellis (versus Daniel Preece)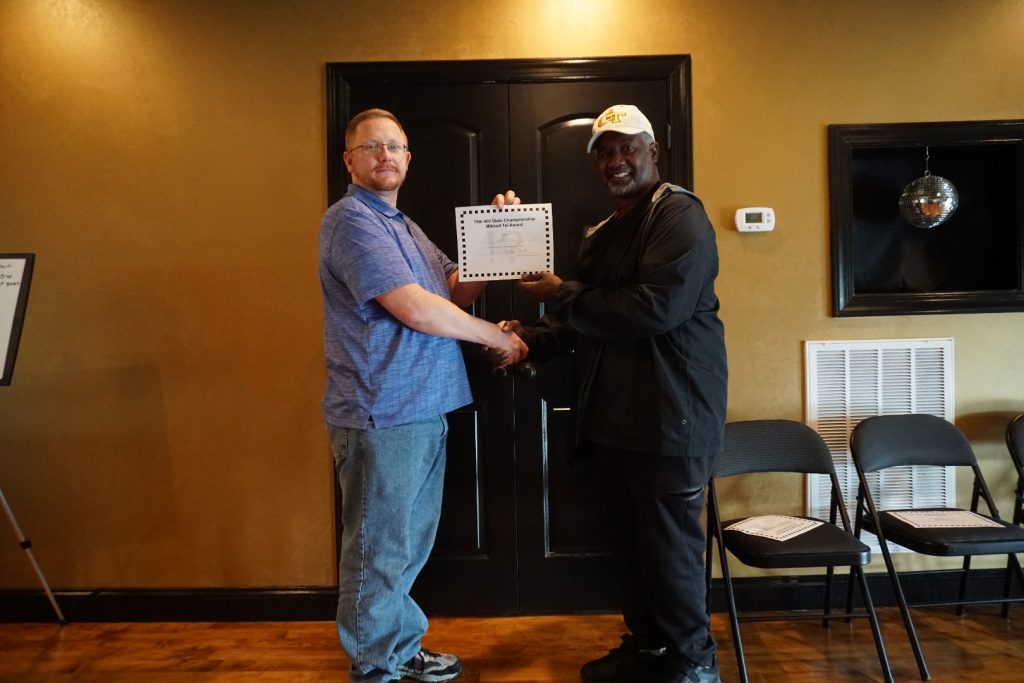 Upset Prize – Craig Timmons (895 rating point upset versus David Hundley)