The 79th WV State Championship will be held September 9-10 in Mount Nebo. The playing site is the Shall We Dance ballroom by the intersection of US 19 and WV 41 near the Go-Mart at Mount Nebo. It's roughly 1 1/2 hours from Charleston, and 2 hours from Morgantown. Anyone needing specific directions, contact me at sectreas@wvchess.org.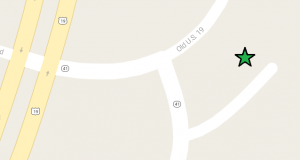 If you weren't at the business meeting last year, we voted and approved a change to the bylaws to allow tournament directors to have more flexibility in the format of the state championship. Several players had voiced frustrations about the old format taking 3 full days over a holiday weekend. To that end, we're trying something new this year with the date and the format. I'm hoping that having the event after Labor Day may allow more players to participate, and a 2 day event will be less expensive for the players traveling. We'll have a shorter time control as a result, but many games were finished or decided in the first 90 minute time control in the old format anyway.
The site is being provided for free by the owners, Matt and Amanda Barber. I met them last year when they hosted a charity chess tournament at the Veterans Memorial Park in Summersville. The event raised over $1000 for the National Center for Missing and Exploited Children. The Missing Pieces event was held again this year in July and we hope it will continue each year. Matt and Amanda are quite the pair on the ballroom floor, by the way.
We probably won't have a dedicated room for skittles, so be mindful of the playing conditions while inside. Update: There is going to be a break room after all. There is also a coffee shop (Appalachian Coffee) and a restaurant (Craft Kings) open right next to the playing site.
There is a little bit of room outside where you can relax, or you can take a short trip to Summersville where there are several other restaurants (all near the hotel). The Shoney's in Summersville is one of the few that are left and I can vouch for it being a decent meal. Summersville Lake is nearby as well if you finish early enough to check it out.
The Quality Inn in Summersville has a block of 15 rooms for $83 a night. You have until 8/26 to reserve your room for this rate. Ask for WV Chess rate. There are several hotels in the vicinity, but you may wish to reserve early in case of an influx of whitewater rafters.
I haven't planned on running any blitz or quick events as of yet. If there is enough interest, we may see if we can find some time Saturday evening or perhaps after the last round on Sunday afternoon.
Entry Fee: $50 postmarked by 9/1, $60 at site.
Projected Prize Fund: $400-250-150, U1900/1600/1300 $130-70, Upset Prize $50. Prizes are based on 30 entries. The original announcement is listed as 300-200-100 for the place prizes; we have since received a $200 donation. The actual prize fund will be posted after the event starts.
Confirmed Pre-entries:
Benjamin Good
2047
Lewis Sanders
1933
Sam Timmons
1815
David Bruner
1511
Craig Timmons
668
Vincent Price
Unrated